Show jumping, Training & Sales located in Bozeman, Montana
Love Sport Horses provides riding lessons and coaching to riders of all levels and is pleased to offer customized training programs that address the needs of young, green horses, as well as experienced show jumpers. We travel to local horse shows in the state of Montana, and we also attend several A-rated horse in California, Colorado, Oregon and Canada for our more experienced horses and riders.

Trainer, Laura Love also focuses on the rehabilitation of injured horses—slowly and carefully returning them to health and their maximum performance potential.
​​
Love Sport Horses is proud to offer a variety of horses for sale and for lease. Let us introduce you to your future equine partner!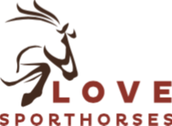 Contact Us
(406) 600 2501
400 Vandyke Road
Bozeman, MT 59719